Features

Strong birch wood material, extremely low noise, stable operation, stepless electric lifting ,good elastic supports,easy to be operated and safe to be used;it can connect to AC 220V,3240V,110V,120V power supplies,50HZ;

1)Dimension: From: 190x80cm, 190x90cm, 200x80/90cm up to 204x183cm
2)Packing: Carton box
3)Load weight: 180kg
4)5 zones ,birch or beech wood
5)1 or 2 actuators to operate(Can be seperatly rise and recline or together)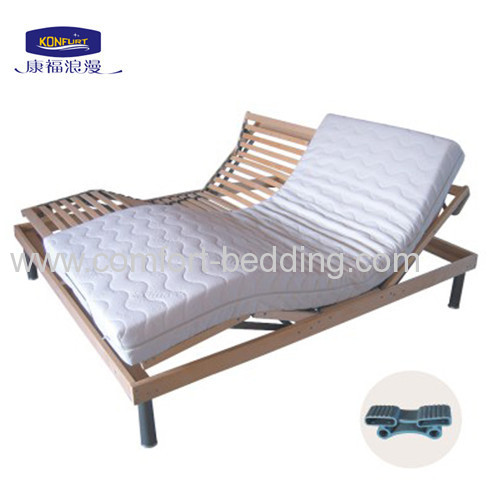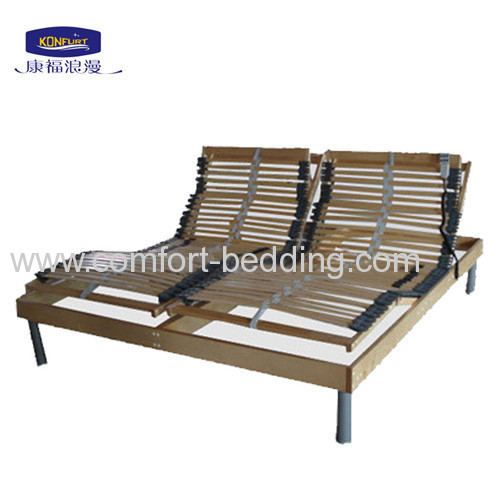 King size adjustable bed


Our recommendation for the mattress:
1. High-grade memory foam or latex are the most suitable core materials
2. The ideal core height is 13 - 18 cm
3. The specific gravity of a foam mattress should be at least 50kg/m3 (110.23lb/1.30 cu yd)
4. Choose your cover to suit your personal needs and preferences
5. When deciding on hardness, do not hesitate to try a softer version.