Electric Slat Bed Adjustable Bed Base
Product features:
Strong birch wood material, extremely low noise, stable operation, stepless electric lifting, good elastic supports, easy to be operated and safe to be used; It can connect to AC 220V, 3240V, 110V, 120V power supplies, 50Hz;
Item Name
Specifications
Benefits
Accessory options
KFT-500
Functions
1.Head and Foot Control
2.Wired and Wireless Remote
3.Weight Limit:330lbs/150KGS
4.Motor Quantity:1pcs Motor System
Duomat Motor System
Silent Drive Motor
42pcs Birch Slats Frame
Wireless Remote
Size


Box Dimensions
Remarks
29*78.7"
75*200CM
80*31.5*6.7"-204*80*17CM
Other size available
35*78.7"
90*200CM
80*37*6.7"-304*95*17CM


35*74.8"
90*190CM
76*37*6.7"-194*95*17CM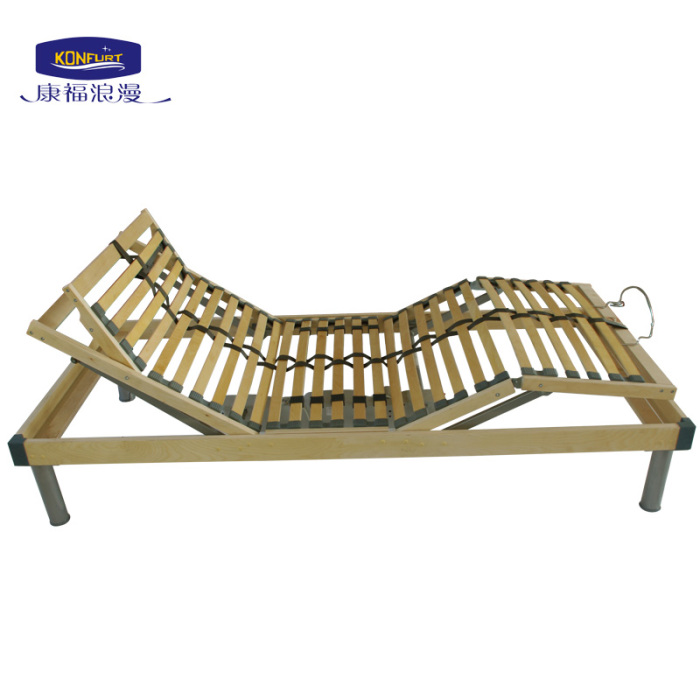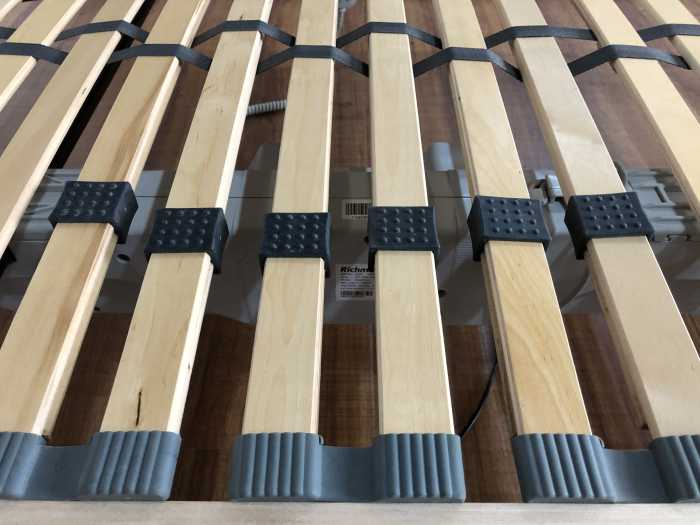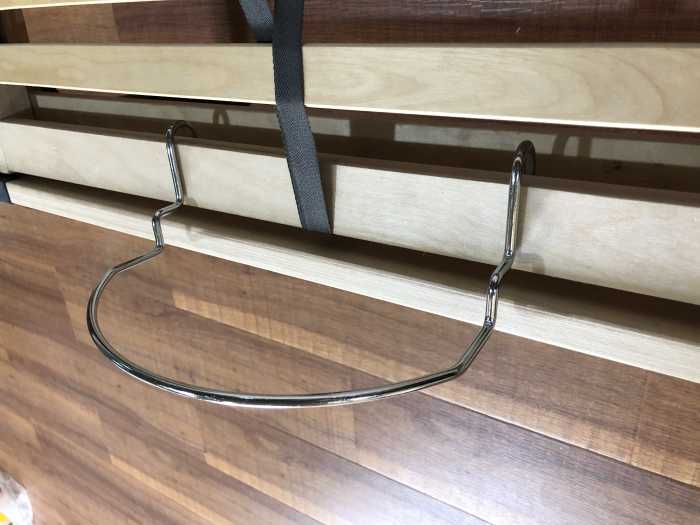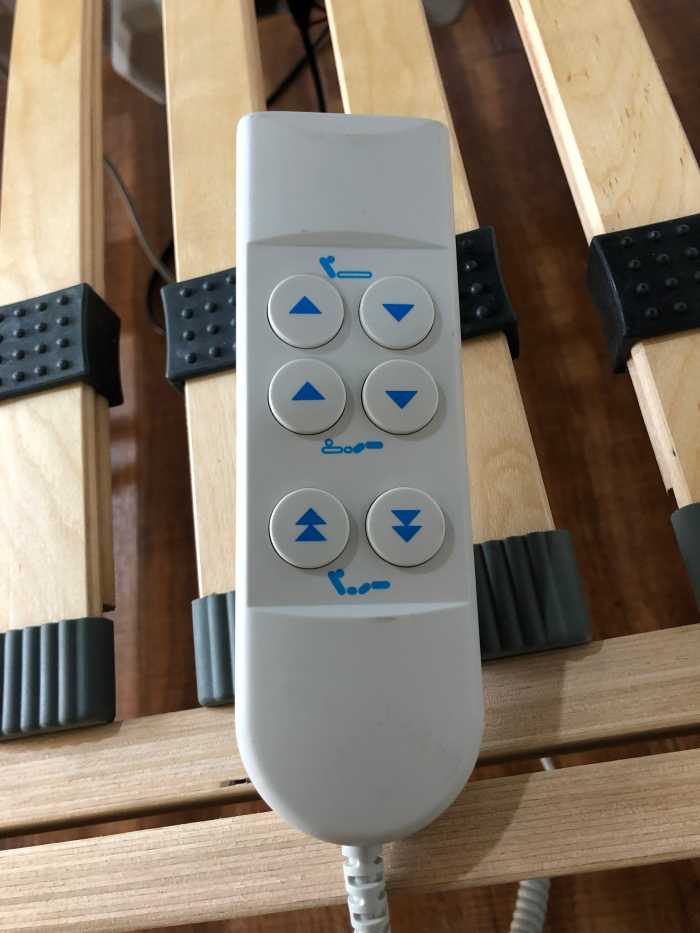 Helps increase circulation and relaxes tired muscles.
No lubrication necessary - Motors are permanently lubricated.
Mattress stays even with base giving total neck, head and shoulder support.
The backbone of our Adjustable Unit is built to last.
Mattress Retainer - Keeps mattress in place during adjustments.
Whisper Quiet Dual AC Motor System - Allows individual position adjustments without disturbing the other sleeper.
Head and Foot Lift Motors - Independent control; UL Listed and IECEE Certified.
2years quality guarantee.