Product:CF676 PU Memory foam gel seat pillow

Comfort memory foam gel pillows:
A soothing outer layer of gel plus high density temperature sensitive molded memory foam core
The air chamber constructed surface provides great air
Ventilation between head and pillow for super cool feeling when sleep.
Gel layer gently cradles your head, neck and shoulders for a restful, floating sensation.
Gel has a very high tensile strength and is extemely durable.
Gel material ingredients are mineral oil and dry polymer.
Size:61×36×12.7—9—10.5cm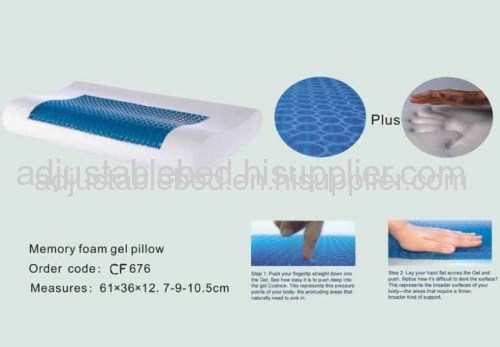 CF676 PU Memory foam gel seat pillow